EQUIPMENT AND ACCESSORIES
CAMPERVANS and MOTORHOMES
ARE YOU SEEKING A SPECIALIST IN EXTERNAL/INTERNAL THERMAL PROTECTION OR AN ADDITIONAL SPACE FOR YOUR CAMPERVAN, CABOVER or LOW-PROFILE MOTORHOME?
With our wide range of insulating covers for external use, you are guaranteed airtight protection against cold or heat, whatever the season. Everything we produce is made in France and comes with a 2-year warranty. Our external insulating covers, which are 100% waterproof and opaque, are easy to set up and maintain, and can be adapted to a wide variety of campervans and motorhomes..
You will appreciate the thermoval® or the brand new isoval® model, a high performance multi-layer insulation complex.
For internal insulation of your campervans and convertied vans, look no further than THERMICAMP®, for maximum comfort each time you set up camp.
We also have the SPACECAMP®, a rear tent that is waterproof, hard-wearing and easy to set up. It can be used as a shower cabin, a dinner area or for storage.

thermal protection

​

​

​

additional space

​
Enhanced thermal comfort and space when you set up camp. 
In 2011, we lauched Thermoval® on the motorhomes equipment market, an insulating cover made using an innovative material.
For the 2021 season, we have developed a multi-layer insulating cover with high levels of thermal protection, the Isoval®
The range has expanded each year, with a particular emphasis on high-end vehicles (A-class vehicles) - there are now more than 60 versions for the European market.
Our most recent additions improve internal insulation while providing additional spaces to users of campervans and converted vans. Our expertise and versatility come to the fore in our quest for practical solutions that are both effective and easy to set up.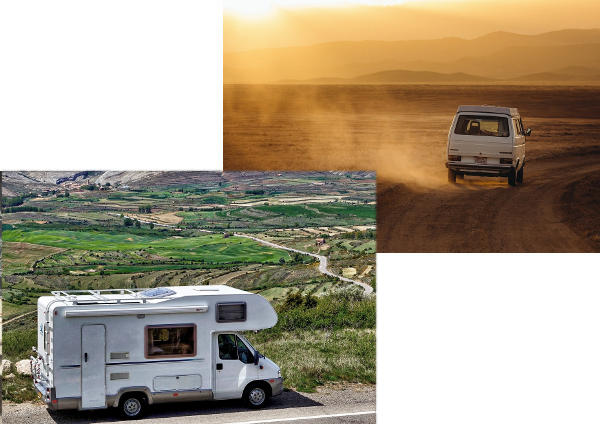 Visit our YouTube channel for assembly videos
On our YouTube channel you will find tutorial videos explaining how to set up our equipment for campervans and motor homes.
Why not subscribe?