Top-of-the-range blackout curtain with thermal insulation for A-Class motorhome
Isoval Intégral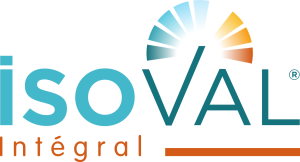 Made-to-measure insulating cover for A-class motorhomes 
This external insulating cover delivers the best possible insulation and adjusts to fit the front of each individual vehicle*.
The Tenax® fastening system means it is easy to set up and helps to keep the cover fully taut.
Product design

Made-to-measure for motorhomes, adjusts to fit windscreen and windscreen wipers, wing mirrors, driver-side door and passenger-side window.

Anti-theft mechanism: attaches to the inside using special suction pads.
The cover stays fully flat against the vehicle :

Tenax® fasteners (on the passenger side) help to ensure the product remains perfectly taut
the cover sits below your windscreen wipers, preventing any cold draughts on your windscreen .

Easy to open and close using the Velcro strips, ensuring the cover stays airtight when closed.
Comes with polyester storage bag: easy to store and always there when you need it.

The most 

An insulating complex: excellence in insulation
2-year warranty
4-season waterproof thermal protection against cold and heat for better indoor comfort
100% watertight, no risk of leakage
Opaque, protecting your dashboard against UV rays
Reduces condensation
UV-protection
Easy and safe to set up and mount
Easy to store, takes up little space

Can be adapted to*

ARCA Europa / America 
AUTOSTAR Série I (Passion, Prestige, Privilège)/ Auros/ Athénor/ Axéa
BAVARIA Initial/ Arctic/ Baltic/ Fjord
BENIMAR Amphitryon/ Aristeo
CARADO Série I
CHALLENGER / Sirius
CHAUSSON / Exaltis
C.I. Mizar/ Magis/ Nacre/ Horon
DETHLEFFS Trend/ Advantage-Magic Edition/ Esprit/ Globetrotter XLI 
ELNAGH I-Loft/ Magnum
ETRUSCO Intégral
FLEURETTE Discover
FLORIUM Wincester/ Landcaster
FRANKIA M-Line/ Platin (MERCEDES car)
ITINEO all models (except  for MB car)
LAIKA Kosmo
MC LOUIS Nevis séries 800 - 300 / Ness
MOBILVETTA K-Yacht/ K-Yacht Tekno Line
MOOVEO (mirror down or up)
NOTIN I.Progress
PILOTE Galaxy/ Aventura/ Explorateur/ Référence
RAPIDO Séries  9 - 10 - 90 - Distinction ( FIAT car)/ 8F-82dF and M series ( MERCEDES car)
ROLLERTEAM Pegaso/ Zefiro/ Kronos
SUNLIGHT Intégral
* To check whether your vehicle can be fitted with an ISOVAL®, please consult your dealer.
We recommend that a professional fits the Tenax® fasteners on the bodywork in order to ensure correct installation.
Get to
Our related products